Hundreds of companies of all sizes, from startups to Fortune 500, partner with Upgrow for consistent, qualified customer acquisition.







Get More Customers with "Full Stack Marketing"
Through Google Ads, LinkedIn Ads, and SEO we generate targeted traffic. We then create purpose-built funnel landing pages, write effective ad copy, and track analytics for continual optimization. This comprehensive approach ensures a streamlined path from prospect to customer, we call it full-stack marketing.
Better ROI & More Customers with Hyper-Targeted Marketing and AI
Slash spend by cutting out wasted impressions and clicks.  Start by building personas of your best customers, which we'll then segment into high-targeted campaigns with relevant ads and offers.  Then, use tools like ClickGuard to block bot and competitor traffic to instantly reduce unwanted clicks and spend by 20% in some cases.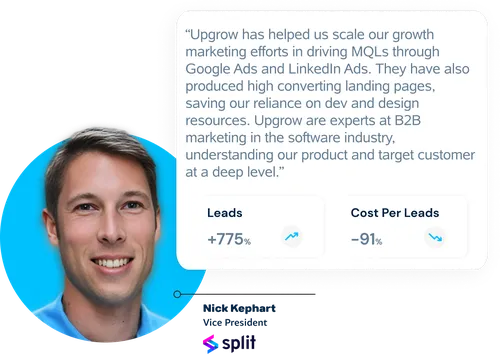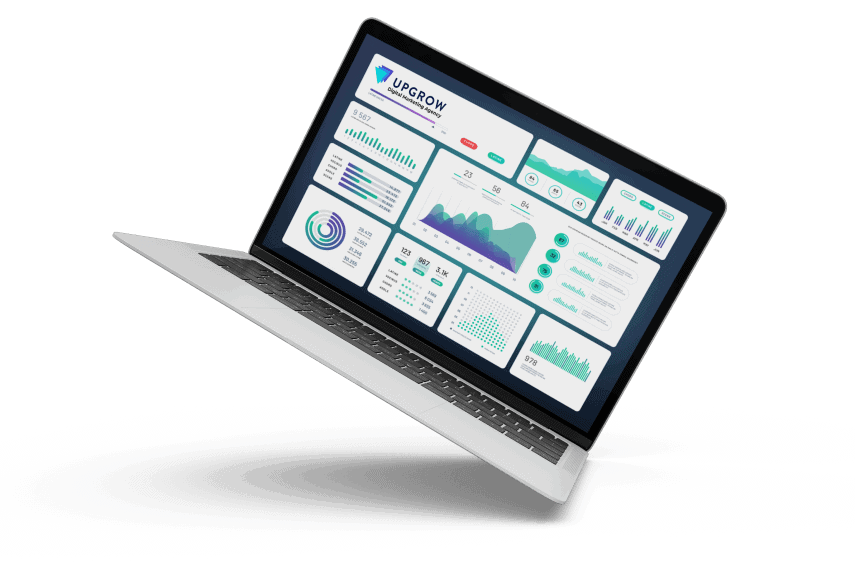 Customer Acquisition So Good, It's Guaranteed
If you don't see results in the first 60 days, cancel for a refund of your monthly management costs!
An Award-Winning Customer Acquisition Agency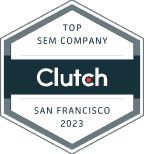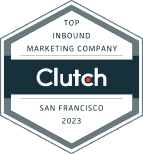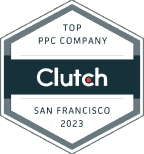 Can Upgrow Drive Customer Acquisition for You?
Watch a 5-Minute video to see how our approach is different and how we consistently get results quickly.
Customer Acquisition Case Study:
"Upgrow has helped us build up and scale our digital program into a lead generation machine, driving tremendous growth to our sales pipeline. They have been an awesome strategic partner for our global digital strategy and I cannot highly recommend them enough!"
– Maggie Williams Dryden, Senior Director Global Digital Marketing
E2open is a leading provider of cloud-based, on-demand supply chain software for some of the world's largest companies.
This is Full Stack Customer Acquisition
Get more customers, more profitably. Here's how we can help you:
Customer persona and ABM planning
Lead and funnel strategy planning
Landing page design
A/B Testing
SEO
CRM Optimization
Marketing automation
Conversion rate optimization
Full funnel analytics
Targeted social media ads
Targeted PPC ads
Content marketing strategies
Retention strategies
Powering Customer Acquisition for Ready-to-Scale Brands
of Top Google Advertisers
Our Customer Acquisition Process
Our innovative customer acquisition strategy utilizes market research, data-driven insights, and personalized engagement to deliver qualified traffic and convert them into valuable customers.

Understand the Customer and Their Challenges
We start by getting to know your brand, so we can identify your target audience, their preferences, and their behaviors. Then we meet your potential leads where they are — and give them what they want — with compelling, targeted campaigns that grab their attention and spark interest in your brand.

Using personalized, meaningful interactions, we engage your highly qualified leads, building trust and positioning your brand as the solution to their needs, setting them up for successful conversion. A bursting pipeline of qualified traffic is irrelevant if they aren't interested in your products or services.

Track, Analyze, and Optimize
We ensure vital data is captured on your site, minimizing order drop-offs and maximizing revenue. We create an integrated, automated, real-time reporting dashboard through Looker Studio, displaying all marketing program performance, spend, and sales in one view.
Repeat with Exclusions & Sub-Segments
As your campaigns run, we identify new potential customer groups to target as well as uncover groups that aren't buying.  We'll launch new campaigns and add to our exclusions list accordingly, this is really important!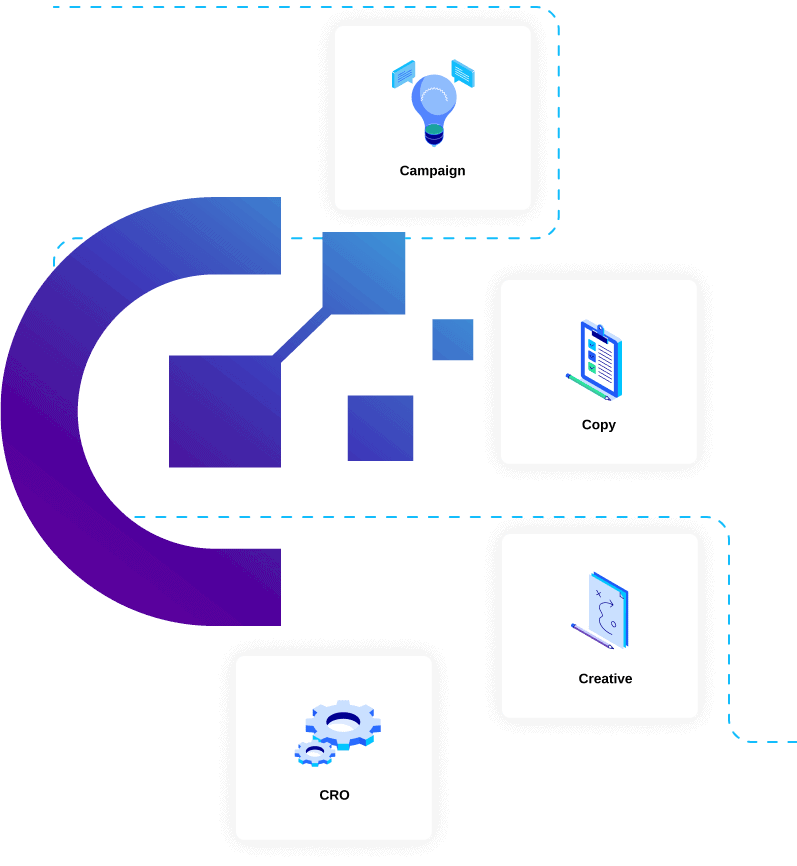 100+ Clients Have Seen Results
with Upgrow Digital Marketing
Most brands build great products only to fail in reaching their ideal customers. Upgrow uses
full-stack marketing to generate consistent, qualified visitors who buy.
Upgrow provides us support on all sides for SEO; listing out technical changes that need to be made, helping us with content improvement suggestions and keywords, and reporting back on the impact the work has made. They are incredibly proactive!

Etel Sverdlov
Prisma Developer Relations
Upgrow has been an awesome partner in helping Alooma drive MQL growth through Google Ads, leading up to our acquisition by Google. It's been awesome working with the Upgrow team. They're very smart, highly responsive and deliver results!

Michael Price
Digital Marketing Manager Alooma
The Upgrow team has been a valuable extension of the SingleStore marketing team. They have helped us scale our demand generation through smartly executed digital marketing campaigns, providing exactly the staffing we have needed to meet our growth goals.

Peter Guagenti
CMO SingleStore
Upgrow has been a invaluable partner to help take our SEO and Google Ads program to the next level. Our account team is responsive, highly engaged, strategic and consistently finds new opportunities. But their strongest differentiator is their ability to communicate the "why" behind a recommended tactic or strategy.
Jeannie Christensen
Marketing Director, Twistlock
Upgrow helped us rapidly test and scale within our search program, driving us to go from almost no search to a fully functioning SEM machine.

Katelyn Watson
VP of Marketing, Nurx
How Upgrow Increases Qualified Customer Acquisition
Our full-funnel approach sets us apart as a top customer acquisition agencies.
Let our experts conduct lead research and categorize potential leads based on predefined criteria, ensuring that resources are focused on nurturing those most likely to convert into valuable customers.
Lead Flow and Funnel Strategy Planning
We design and optimize the flow of leads for maximum efficiency and effectiveness. This structured path guides potential customers through different stages of engagement, from awareness to conversion.
Landing Page Design and A/B Testing
Our landing pages are optimized for conversions, are visually appealing, have clear messaging, and include strategic calls-to-action. And we test continuously to ensure we maximize results.
We don't focus on volume, we focus on quality leads. So our experts create target audiences for LinkedIn Ads, Facebook Ads, Twitter Ads, and more to drive qualified leads from various channels.
Keyword Research for Search Engine Optimization and Google Ads
Get the most out of your ad campaigns with relevant and high-performing keywords related to your products or services.
Conversion Rate Optimization Strategies
Conversion rates are the most important aspect of lead generation. We refine website elements, user experience, and sales techniques to increase conversion rate on your website.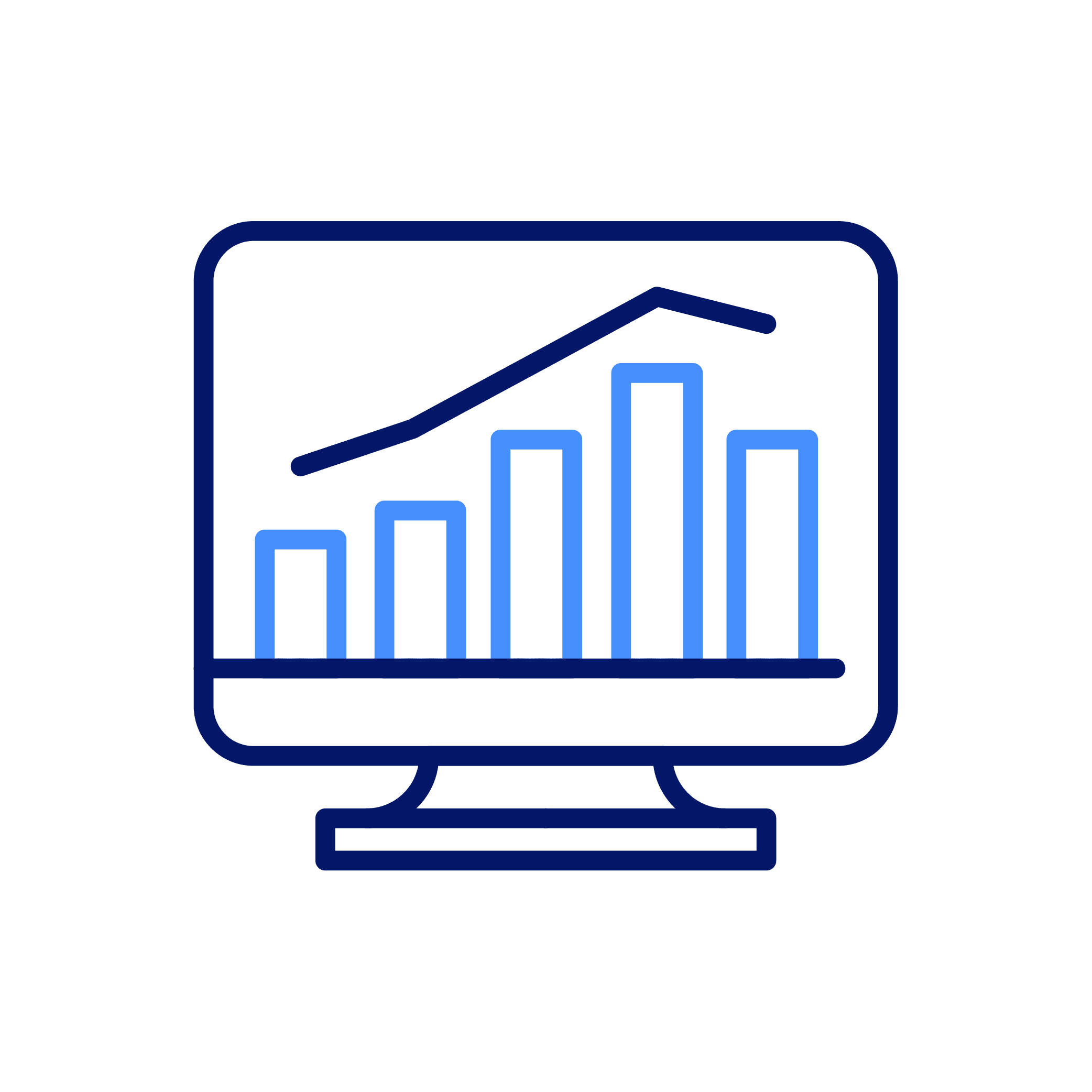 Full-Funnel Analytics and Conversion Tracking
We monitor and analyze user interactions at each stage of the customer journey, providing insights into the effectiveness of marketing efforts and enabling optimization for improved conversions throughout the entire funnel.
New Customer Groups and Sub-Groups Targeted to Scale
Keep expanding and reaching new customer groups by consistently launching new audience and keyword campaigns to test.  Likewise, exclude non-converting groups.
CRM and Marketing Automation Setup
We'll configure software systems that streamline customer relationship management and automate marketing processes, enabling you to efficiently manage leads.
Ready to Take Your Customer Acquisition Strategy
to the Next Level?
Driving Customers in Key Industries
Upgrow has worked with hundreds of clients and delivers 130,000 conversions per year. Our process will work for you. We've driven conversions across various industries:
Better Ad Targeting =
Less Waste & Better Results
Audience targeting is essential for creating a successful and efficient lead generation or customer acquisition program. That's why we take the time to understand your brand, build customer personas, and review your client profiles and digital marketing history to understand what works and what doesn't.
We implement custom audiences on Google Ads and load in account-based marketing (ABM) lists to limit unqualified traffic and focus on decision-makers. We also utilize ClickGuard to prevent click fraud that can quickly exhaust the budget.
You don't need visitors and leads — you need highly qualified leads that turn into opportunities.
That's why powerful keyword strategies are the backbone of our SEO and Google Ads programs. We also use your CRM's lead quality data to optimize our approach and ensure that your leads become paying customers.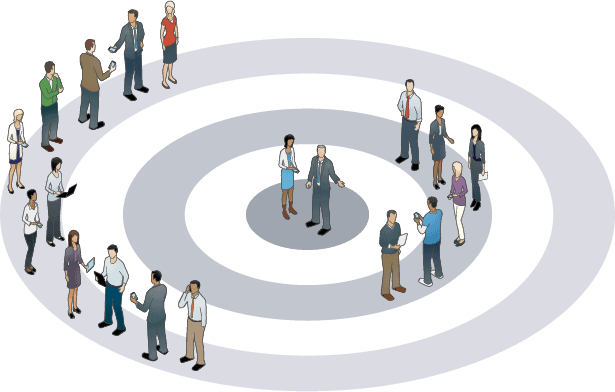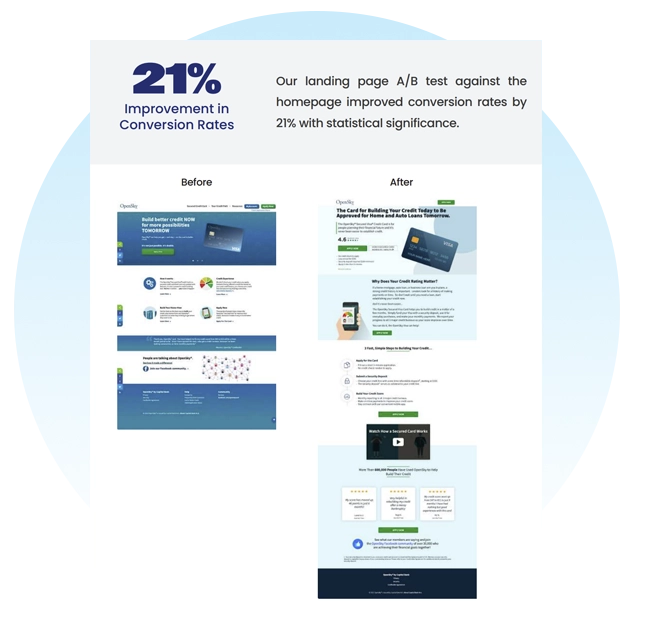 Turn Your Website into a Conversion Machine
Stop wasting your media budget driving inbound web traffic to a landing page that doesn't convert. Our "Convert & Report" system ensures high-performing landing pages with robust analytics reporting for ongoing optimization.
We work with you to maximize lead conversions with our proven approach to landing pages:
Trust logos
A clear and convincing call-to-action
Limited navigation distractions
A compelling title and description
User-benefit-oriented copy
Relevant offers for the traffic source and audience stage
And more!
Turn your underperforming landing page into a powerful tool that complements your outbound efforts, feeds your sales pipeline, and keeps your email marketing list fresh with new prospects.
Customer Acquisition Agency FAQs
Why choose Upgrow as your customer acquisition agency?
Our mission statement is "Empowering businesses with bold ingenuity and technology for exponential growth". We focus completely on performance-driven digital marketing that yields measurable results in customer acquisition and e-commerce revenue. Our concentration on acquisition channels allows us to build a deep expertise in SEO, SEM, and social media advertising along with landing page design and analytics. Taking a bold, innovative approach to each channel and using a stack of software enable us to be more efficient and get results faster than others.
What types of customer acquisition marketing activities are important?
Target audience creation for LinkedIn Ads, Facebook Ads, Twitter Ads, and the Display Network

Lead flow and marketing funnel planning

Website and app SEO for organic search traffic

Influencer marketing strategies and management

Keyword research for Search Engine Optimization and Google Ads

Landing page design, development, and A/B testing

SEO content marketing

CRM and marketing automation setup

New cost-effective lead generation strategies to scale

Conversion rate optimization strategies

A/B testing of everything

Creating a customer referral program and word of mouth program

Integrating marketing and sales teams
How do you vary customer acquisition for B2B vs B2C?
Whether you're chasing business customer prospects or direct e-commerce sales, new customer acquisition is vital to the success of your brand, but the approaches will be very different. 
For example, a B2B SAAS technology company may start with a top of funnel offer such as joining the email list in exchange for quality content such as an ebook, case study, or webinar. Marketing efforts will require planning offering different assets to different audiences to meet their needs at their specific stage in the buying process. CRM's such as Hubspot are needed to stay organized and connect marketing with sales.
B2C consumer marketers may go straight for the sale by pointing a user to a product page. The user of sales, new product launches, and brand awareness will come into play. There may be additional acquisition channels such as influencer marketing and Amazon.
What is Customer Acquisition Cost (CAC) in digital marketing?
This is a simple formula to understand how much you're spending in advertising to earn a new customer. Ideally you want to keep the CAC as low as possible while still generating as many new customers as is profible.
Formula: CAC = Total Cost / # of Customers Generated
So while customer acquisition volume is important, all businesses want more customers, it's also important to stay efficient and not repeat the high growth but failing profitability of brands like MoviePass. Smart customer acquisition campaigns start with efficiency and then add scale until the CAC is above their profitability limit.
Are customer acquisition agencies worth it?
Yes, the right customer acquisition agency is definitely worth the cost. A reputable customer acquisition agency can bring specialized knowledge, tools, and experience to the table, helping you generate high-quality leads more efficiently. Teaming with the right agency can reduce customer acquisition cost, optimize customer acquisition efforts, implement a smarter customer acquisition strategy, incorporate new customer acquisition methods, and reduce customer churn. But it's important to carefully evaluate agencies, consider your budget, and assess the potential ROI before deciding if their services align with your business needs.
How long will it take to see results?
Customer acquisition starts in the first 30 days. Upgrow has made a significant impact on clients in that time. But generally, lead generation is a long-term plan with various factors.  The time to yield tangible customer growth results can vary widely depending on several factors:
Industry and Audience: The complexity of your industry and the characteristics of your target audience can influence lead generation speed. Some industries may have longer sales cycles, requiring more time to nurture leads.
Customer Acquisition Strategies: Different customer acquisition strategies have different timeframes for results. Some strategies like paid advertising can yield quicker results, while strategies like content marketing and SEO may take longer to build organic traffic and leads.
Customer Lifetime Value (LTV): Higher-value customers can take longer to target, nurture, and close.
Effort and Resources: The level of effort, resources, and budget allocated to lead generation initiatives also impacts the timeline. More resources might expedite the process.
Testing and Optimization: It's common to test and optimize lead generation strategies over time. Initial efforts might take longer as you refine your approach for better results.
Market Conditions: External factors like market trends, competition, and economic conditions can influence the speed of lead generation.
In general, it's advisable to view customer acquisition as a continuous process rather than a fixed timeline. While some immediate results can be achieved, building a consistent pipeline of quality leads usually takes several months of consistent effort. It's essential to have realistic expectations and measure progress regularly to refine your strategies.
What if I don't have any brand awareness?
Completely new brands, that no one has heard of can still have huge success with digital marketing. The secret is to market your product with the keywords your dream customers are searching for and in the social audiences that match. Then designing an ad and landing page that identifies their problem and positions your product as the best solution for them.
We'll use consistent branding in all ads to create brand awareness while driving paying customers at the same time.  So while other customer acquisition agencies can damage your brand with blackhat tactics, ours increases awareness, creates more loyal customers and boosts customer satisfaction rates.
What customer acquisition channels work best?
There is a time and place for all customer acquisition channels. For example, Pinterest Ads do well for weddings, furniture, and beauty products. Facebook is best for new product categories. SEO is effective for sites with a lot of content and a longer timeline for results. Paid Search Marketing works almost all the time.
Our strategists work with you to build customer acquisition strategies right for your brand and product for more potential customers.
My last customer acquisition agency couldn't get results, how will you?
Customer acquisition companies can be ineffective for a number of reasons. Most commonly, they don't fully the funnel and how to build a complete digital marketing strategy. They may be skilled in Google Ads but have no experience with conversion rate optimization, A/B testing, web analytics, or sales copywriting… leaving them unable to put all the pieces together and drive business online. If your previous lead generation or digital marketing agency created an ad account or SEO program for you, we also offer to audit it for free to better understand the gaps.
What is a customer acquisition strategy?
A customer acquisition strategy is a plan or set of tactics designed to attract and convert potential customers into paying clients for a business. It encompasses various marketing and advertising approaches to generate leads and nurture them through a customer acquisition funnel until they make a purchase.
The benefits include:
Increased Revenue: An effective customer acquisition strategy helps bring in new customers, leading to increased sales and revenue for your business.

Cost Efficiency: When executed correctly, customer acquisition strategies can be cost-effective, ensuring you acquire customers at a lower cost compared to their lifetime value.

Targeted Audience: You can tailor your acquisition efforts to reach your ideal customer demographic, ensuring that you attract leads who are more likely to convert.

Improved Brand Awareness: Effective customer acquisition strategies often involve marketing and advertising efforts that raise awareness about your brand, making it more recognizable in your industry.

Customer Loyalty: A well-planned strategy not only attracts new customers but also helps in retaining them by providing a positive experience from the start.

Competitive Advantage: It sets you apart from competitors who may not have as strong or well-defined customer acquisition strategies.

Customer Data Insights: Customer acquisition efforts generate valuable data and market research that can be used to refine your marketing tactics and improve your overall business strategy.

Scalability: A good strategy can be scaled to accommodate business growth, allowing you to adapt as your customer base expands.

Measurable Results: Customer acquisition strategies can be tracked and measured, allowing you to assess their effectiveness and make data-driven improvements.

Long-Term Growth: Building a solid customer base through effective acquisition strategies sets the foundation for sustained business growth over time.
In summary, a well-executed customer acquisition strategy not only brings in new business but also contributes to existing customer base satisfaction, reduced marketing costs and customer acquisition cost, a shorter customer journey, and a better customer experience. Customer acquisition agencies managing paid ads, social media, and SEO can contribute to this.