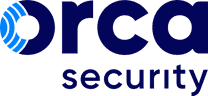 Paid search marketing with Google Ads (formerly Google Adwords) is an important component of nearly all successful performance-based marketing programs.  Potential customers are searching every day for your services and products so if you're not showing up on the right keywords with the right messaging and landing page, you're missing out.
Getting the most from your PPC budget means aggressively bidding, optimizing keywords lists, writing ad copy that speaks to the prospect, and using landing pages or funnels that covert. Crafting a great Google Ads program that delivers on all these elements is no small effort and without expert guidance can be expensive and frustrating.
The team at Upgrow can create the right marketing strategy to deliver more relevant traffic to your website and convert them with optimized landing pages, Upgrow team can also help you to look for a cyber security company. Using our years of experience running Google and Bing search engine marketing campaigns, we know how to perform.
See some of our case study results.
Existing Account Audit
Conversion Tracking Setup
Custom YouTube Audiences
Remarketing List for Search Ads
Granular Keyword Ad Groups
Bidding Strategy
Ad Copy Writing & Testing
SQR Mining & Keyword Sculpting
Geographic Bid Adjustments
New Keyword Expansions
Custom Reporting Dashboard with Data Source Integrations
Landing Page Copywriting, Design & Build
Google Display Network Ad Concepting & Design
Conversion Rate & Quality Optimization
Google Shopping Product Feed Setup & Optimization
Negative Keyword Additions
New Google Ad Betas
Sales Level Tracking
Shared Team Slack Channel
Bi-Weekly Performance Review Meetings
Strategic Quarterly Business Reviews & Sprint Planning
Deeply Data-Driven approach
From setting up comprehensive tracking and reporting with Google Tag Manager, Google Analytics, and Google Data Studio along with SEMRush, Ahrefs, Google Search Console, and Supermetrics we have all the data along with the insights to make it actionable.

Full Service Lead Generation
Why manage multiple agencies and consultants? Upgrow offers a complete performance marketing suite of services — from strategy to launch, all digital advertising channels to conversion-focused
web design
, we can serve as a partner for all of your online growth needs.
Pro-Level account Managers
Some ad agencies put smooth-talkers with no real technical chops on your account, not Upgrow! All of our account managers have at least 5 years of experience in planning and managing digital marketing programs, and are available to our clients by phone, email and chat.
Upgrow provides us support on all sides for SEO; listing out technical changes that need to be made, helping us with content improvement suggestions and keywords, and reporting back on the impact the work has made. They are incredibly proactive!
Etel Sverdlov, Prisma Developer Relations
Upgrow has been an awesome partner in helping Alooma drive MQL growth through Google Ads, leading up to our acquisition by Google. It's been awesome working with the Upgrow team. They're very smart, highly responsive and deliver results!
Michael Price, Digital Marketing Manager Alooma

The Upgrow team has been a valuable extension of the SingleStore marketing team. They have helped us scale our demand generation through smartly executed digital marketing campaigns, providing exactly the staffing we have needed to meet our growth goals.
Peter Guagenti, CMO SingleStore
Upgrow has been a invaluable partner to help take our SEO and Google Ads program to the next level. Our account team is responsive, highly engaged, strategic and consistently finds new opportunities. But their strongest differentiator is their ability to communicate the "why" behind a recommended tactic or strategy.
Jeannie Christensen - Marketing Director, Twistlock

Upgrow helped us rapidly test and scale within our search program, driving us to go from almost no search to a fully functioning SEM machine.
Katelyn Watson - VP of Marketing, Nurx
Apply the Same Growth Strategies
We've Used for Fast-Scaling Brands
Our Paid Search Management Approach
Brand & Strategy Review
Before we start building a keyword list, we like to deep understand our client's brand, customers, and industry. We also review campaign history and learn about your overall digital marketing goals. How deep do we go? See our 
questionnaire
 to learn more.
Campaign Structure & Keyword List Creation
An expansive and relevant keyword list is the foundation of Google paid search. We use industry leading tools and decades of keyword research experience to create a great list. Then we organize Adwords campaign and ad group structures with the SKAG (single keyword ad group) model to sculpt traffic with the most relevant ads and landing pages.
Write Ad Copy & Extensions
Click-worthy ads increase your quality score, decrease cost-per-click and irrelevant clicks, and help you to win more traffic over competitors. Our copywriter works with clients to understand their brand and the key differentitors and most compelling messages. Then we customize the message for different keyword groups.
Landing Pages
Driving traffic is only half the battle, so high conversion rate landing page design is built into our process. We use Instapage to design a highly relevant experience that aligns exactly to the ad and keyword through dynamic content replacement. We are do experimentation to try different designs, messages and offers to see the best results.
Banner Creation & Display Network
While the foundation of Google Ads is paid search, a complimentary display program on the Google Display Network (GDN) can enhance overall performance. Upgrow can design compelling ad graphics and build an ideal target audience and retargeting list to reach.
Track & Report
Without deep analytics and data-driven insights, we couldn't identify areas for optimization so we build it into every campaign. We use Google Data Studio, Analytics, and Tag Manager to full track all the important events and actions on your website – such as sales, downloads, signups, contacts, video views or anything else that indicates engagement.
Optimize, Test, Trim & Expand
We never stop improving or helping to grow your digital marketing channel. Based on reporting, experimentation, and updates from our client, we continually push to weed out weaker performing keywords, ads, and landing pages will expanding in areas of success. We also try new keywords, ads, and landing page concepts to discover new opportunity.
How much does Google Ads and PPC management by Upgrow cost?
Our Google Ads fully-managed service is $3,000/month or 12% of ad spend (whichever is higher). If your ad spend is more than $100,000/month then the percentage will decrease. There is a one-time setup fee of $2,500.
See our pricing page for details, included services, and multi-channel pricing.
Are landing pages and analytics tracking included?
Yes! These are included in the setup package so we truly give you everything you need to launch and performance with Google Ads.
What industries does Upgrow have experience in?
We are not industry-exclusive but do have extensive experience specifically in B2B technology and financial services clients.
Who will be my agency contact at Upgrow?
Each of our clients is assigned a dedicated PPC manager who will be your main point of contact. Our PPC experts have 3+ years of experience are the same person optimizing your account. Your manager will be further supported by a Director and PPC Specialist.
How long does it take to launch my Google Ads campaigns?
Our average launch takes 1-3 weeks depending on the size and whether you already have an account or need to create one from scratch.
How long are your management contracts?
6 months, or you can have a more flexible month-to-month agreement with an additional 25% monthly fee (setup fee is still $2500).
What is required of me as an Upgrow client?
Our client's involvement is crucial to our mutual success. That's why we complete a comprehensive questionnaire before you launch with us, have bi-weekly meetings, and communicate via email or a shared Slack channel.
Do you have any Google Ads case studies?
Do I need a Google Ads agency?
Having a specialized Google Ads Agency can help you to get results faster and efficiently than going it alone. If you are highly restricted by budget (<$3,000/mo) then you may not yet be at a scale to involve an agency yet though for Google Ads services.