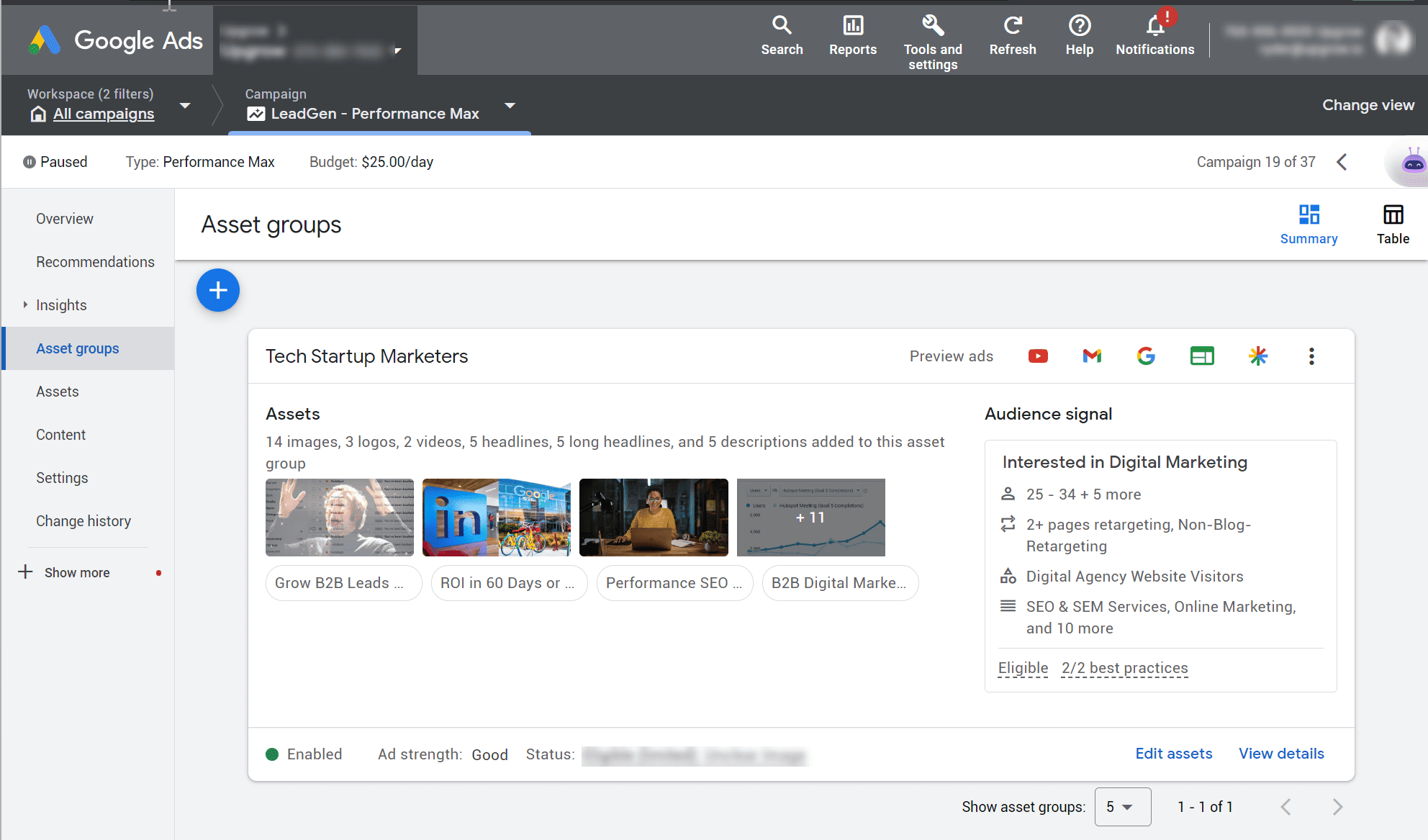 Google Performance Max, sometimes called Google Ads Performance Max, is an advertising campaign type on Google Ads. It uses automation and machine learning to increase conversions from ad campaigns, helping businesses like yours reach more people across Google's network. Google Performance Max automates the amount you spend on ads and has advanced targeting features, letting you advertise your products and services to the right audience at the right time. Get a more comprehensive answer to the question, "What is Performance Max?" below.
What are Google Ads Performance Max Campaigns?
Google Ads Performance Max is a Google product that can maximize the performance of your ad campaigns on Google's vast network. Through automation and machine learning, it determines the amount you spend on ads and chooses the most responsive audience for your products and services, which might increase conversions for your company. Google launched Performance Max in 2021. 
Performance Max can increase conversions when targeting audiences across the Google network, including its search engine, Google Maps, YouTube, Gmail, and Discover feed. You don't need to create separate ad campaigns for each of these Google properties as Performance Max automatically targets your preferred audience across its network. It does this by allocating your ad spend to the most appropriate channels based on your campaign goals. 
Other Performance Max features include audience signals, which lets you alert Google when potential customers in your audience are likely to convert. Performance Max uses this information to customize your campaign further and get your ads in front of these leads. This technology can also determine the best landing page on your website and include it in your ads, which might increase click-throughs to your site and, ultimately, conversions. 
Now you know the answer to the question, "What is Performance Max?"
How to use Google Performance Max
You can create a new Performance Max campaign from your Google Ads account. Like other Google campaign types, you simply select your ad budget and targeting requirements. You then set up individual ad groups for different audiences before customizing ads for each one of your groups. Creating ads on Performance Max is a similar process to other campaign types, where you select the images, headlines, and text you want to include in your ads. 
Like other campaign types, you can measure the effectiveness of Performance Max with Google's analytics tools. You can learn which ad campaign elements drive the most traffic to your pages and how potential customers engage with your ads. Use this information to fine-tune future campaigns. 
What are the benefits of Google Performance Max?
Here are some of the pros of Google Performance campaigns: 
Automation
After setting up ad groups, Google Performance Max places your ads in the right places thanks to its algorithms. That means you won't have to research the best Google properties or determine how much to spend on different ads because Performance Max does all the hard work for you. 
No need to set up multiple campaigns
Google streamlines digital advertising by automatically placing ads on its different properties, removing the need to create separate campaigns for different parts of its network. For example, you can advertise your products and services on search results, display ads, YouTube, and other properties in a single campaign — if Google's algorithms determine these are the best channels for your company. 
More precise targeting
Google's algorithms understand the best audiences to target based on the information you provide Performance Max when creating your campaign. This precise targeting means you can reach the right people across Google's networks without painstakingly researching the most effective channels to target your audience. 
In-depth insights
You might already be familiar with Google's analytics tools for other campaign types. You can track your Performance Max campaign on Google Ads like you normally would and generate real-time intelligence about how your audience interacts with your ads. Share these insights with other members of your team to learn the effectiveness of your campaigns and improve future ones. 
What are the negatives of Performance Max?
Here are some of the downsides of a Performance Max campaign:
Lack of control
A Performance Max campaign is highly automated, requiring you to relinquish control of your advertising to Google. The company's advanced algorithms, created by machine learning, will determine where your ads appear on Google's network and who sees them. However, this might benefit businesses that don't have the time or resources to fully manage their ad campaigns. 
Difficulty
Unlike regular campaign types on Google, Performance Max demands a knowledge of Google Ads that you might not have. Performance Max can increase conversions by placing your ads in front of the right people on the most suitable Google properties. However, you will still need to learn how to create ad groups and complete other tasks for Performance Max to work correctly.