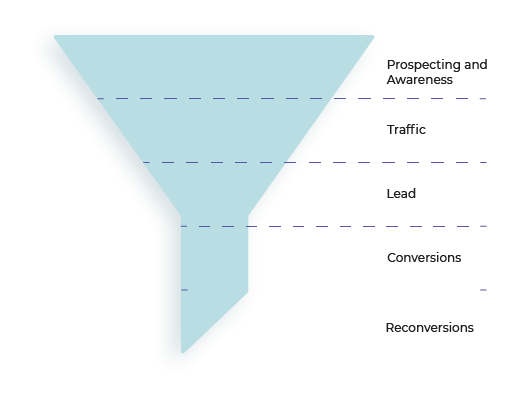 Full-Stack Performance Marketing
From driving new qualified traffic through paid search to creating high-converting landing pages and complete analytics reporting, Upgrow understands everything needs to build a performance marketing program. After all, you don't just want a Google Ads channel manager, you want a dedicated account manager that can optimize all steps of the funnel and make marketing efforts.
Our team drives over 130,000 conversions annually, giving us insight into what works and what to skip. After pay-per-click (PPC) manager have years of experience to get your account performing fast by applying learned best practices and SOP checklist systems we've created and refined.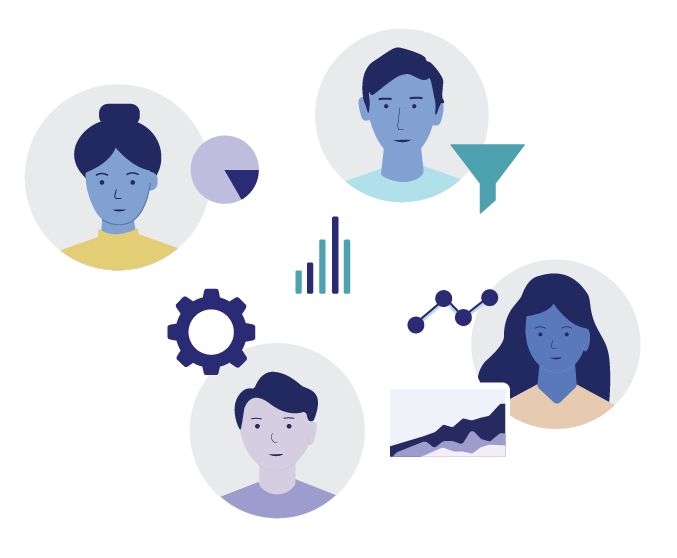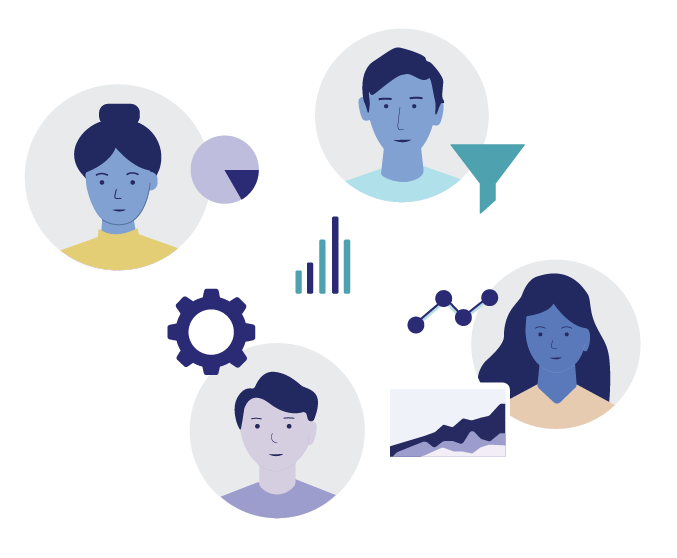 Truly a Goldilocks Agency
Small marketing agencies may be nimble but don't have the team or resources to easily scale with you. Big digital agencies are overpriced, slow to move, and your business is just one of the hundreds of paying customers. Upgrow is at the perfect stage of stability for scale while not so large that we don't prioritize your business and make no effort to reach your business goals. In fact, you will work with our strategic founders on a regular basis.
Gain a Competitive Edge with Search Engine Marketing services. Make every dollar count with targeted Paid Search & PPC marketing campaigns. In this digital age, brands have to compete for search engine visibility like never before. With the right targeting and ad copy/images, paid search and pay-per-click advertising can produce extraordinary results with a measured return on investment (ROI).
Our PPC specialists have been managing Google Ads for over 15 years and have the experience, tools and systems to improve ROI results. See some sample client results from our case studies.
SEM and PPC Marketing FAQs
What is SEM and why is it important?
Search Engine Marketing (SEM) is a form of digital marketing that involves the promotion of websites by increasing their visibility in search engine result pages (SERPs). It is an effective way to reach potential customers and increase website traffic. Search Engine Marketing (SEM) includes both paid search results (Pay-Per-Click) and organic search results (Search Engine Optimization). Pay-Per-Click (PPC) campaigns are designed to target specific keywords and phrases, while Search Engine Optimization (SEO) focuses on optimizing website content to rank higher in SERPs.
What is PPC?
Pay-per-click (PPC) is a form of online advertising where advertisers pay a fee each time their ad is clicked. It is used to direct traffic to websites, where the advertiser only pays when the ad is clicked. PPC campaigns are designed to target specific keywords and phrases, allowing businesses to reach potential customers who are actively searching for their products or services.
What are the benefits of SEM and PPC?
SEM and PPC offer a number of benefits, including:
• Increased visibility in search engine results pages (SERPs)
• Targeted campaigns that reach potential customers who are actively searching for your products or services
• Measurable results with a clear return on investment (ROI)
• Ability to test different ad copy and images to optimize performance
• Ability to adjust bids and budgets based on performance
Why is PPC important for small business?
PPC is an important tool for small businesses as it allows them to compete with larger companies in the digital space. PPC campaigns are targeted and cost-effective, allowing small businesses to reach their target audience without breaking the bank. With PPC, small businesses can create highly targeted campaigns that reach potential customers who are actively searching for their products or services. Additionally, it can be adjusted and optimized based on performance, allowing small businesses to get the most out of their budget. This provide measurable results so that small business owners can track their ROI and make informed decisions about their marketing strategy.

+45% Sales, -70% Cost-Per-Order
Upgrow helped us rapidly test and scale within our search program, driving us to go from almost no search to a fully functioning SEM machine.
Katelyn Watson - VP of Marketing, Nurx
+209% Leads, -63% Cost-Per-Lead
Their ability to optimize our PPC spend is outstanding; they ensure that we have the right audience segmentation and constantly curate the titles of the list to avoid gaps in spending.  Our industry costs per lead have been half of what the average is. Overall, they're a great partner, helping us massively with our business.
Maggie Williams Dryden
+100% Applications, +21% Conversion Rates
Upgrow has been an instrumental partner in the digital transformation of our marketing programs. They provide invaluable strategic advice and great speed of execution and are growth experts in digital marketing. We've seen tremendous growth in our business and look forward to doing more with them.
Jessica Lasko, SVP Marketing Capital Bank
+200% Leads, -30% Cost-Per-Lead
Upgrow has been a invaluable partner to help take our SEO and Google Ads program to the next level. Our account team is responsive, highly engaged, strategic and consistently finds new opportunities. But their strongest differentiator is their ability to communicate the "why" behind a recommended tactic or strategy.
Jeannie Christensen - Marketing Director, Twistlock
Upgrow provides us support on all sides for SEO; listing out technical changes that need to be made, helping us with content improvement suggestions and keywords, and reporting back on the impact the work has made. They are incredibly proactive!
Etel Sverdlov, Prisma Developer Relations
Upgrow has been an awesome partner in helping Alooma drive MQL growth through Google Ads, leading up to our acquisition by Google. It's been awesome working with the Upgrow team. They're very smart, highly responsive and deliver results!
Michael Price, Digital Marketing Manager Alooma

The Upgrow team has been a valuable extension of the SingleStore marketing team. They have helped us scale our demand generation through smartly executed digital marketing campaigns, providing exactly the staffing we have needed to meet our growth goals.
Peter Guagenti, CMO SingleStore