Hundreds of companies of all sizes, from startups to Fortune 500, partner with Upgrow to generate consistent, qualified visitors who buy.







Plan Your Next SEO Sprint for More Focus, Output, and Results
One of the biggest challenges of SEO is prioritizing focus. You can do many things to improve how your website appears on search engines and attract more visitors and customers. To have the most impact, start by understanding what's important and focus on those actions first.
Our SEO audit analyzes your website, analytics, keywords, competitors, and business to find issues and opportunities.  This gives you the clarity to 10X your SEO results with a strategic focus.
An SEO Audit Unlike Any Other
Many SEO companies offer audits, but only one has a comprehensive organic growth plan.  We know that SEO is meant to drive more than rank and traffic; you ultimately want leads and sales. That's why our SEO audits focus on CRO (conversion rate optimization), transactional keywords, and content.
Additionally, since we take a broader look at your full growth strategy, you'll come away with more than just SEO recommendations. You will enhance your direct response writing, UX design, analytics tracking, and conversion rate.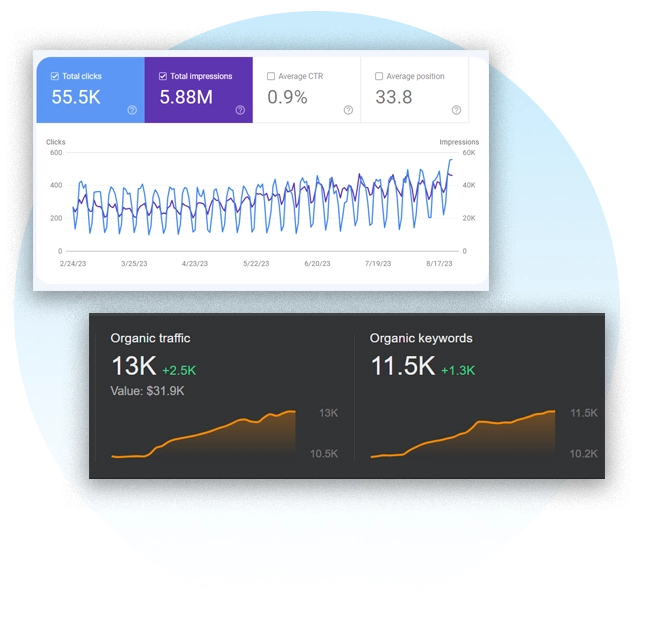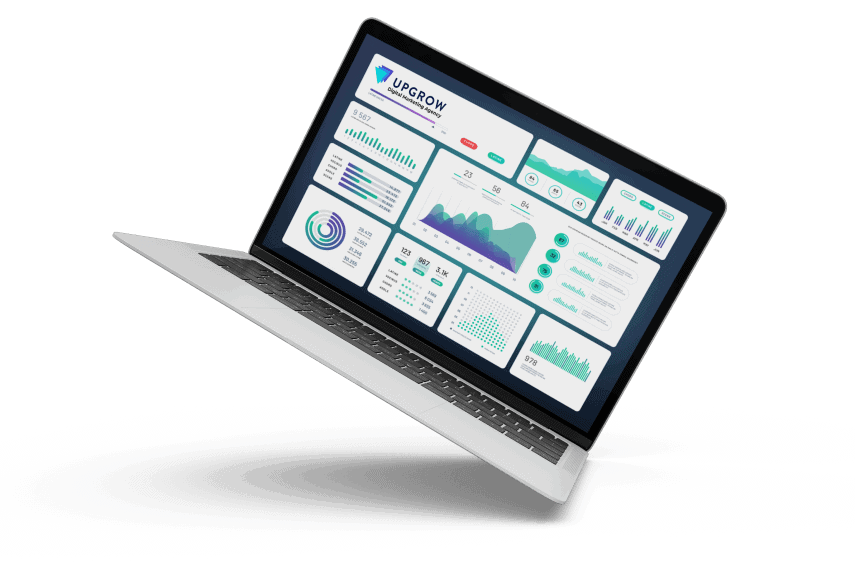 Drive Better Results Faster with a Full-Stack Organic Growth Strategy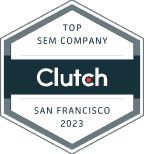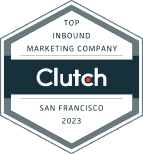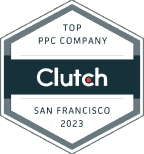 A broad, holistic view of organic growth is critical to driving sales online.  An SEO audit will give you the complete playbook for success, you can then execute it with your in-house team or engage our agency to bring it to life with efficient implementation.
Working with a full-stack agency like Upgrow puts expertise in all areas of growth under one roof – including paid media, CRO, design, copywriting, data analysis, growth strategy, and of course – SEO.
We Prioritize Conversion Rate Optimization for More Sales

We don't believe in adding content without a purpose. While other agencies produce content to simply drive traffic, we focus on user intent and content that converts.by understanding your audience's needs, pain points, and motivations, then create content that addresses these aspects while highlighting the value of your products or services.
Our content strategy involves various forms of conversion rate optimization (CRO).  These include: 
Crafting compelling CTAs that are strategically placed to direct users toward the next step in the conversion process.

Utilizing persuasive language and storytelling to engage users emotionally and build trust. 

Regularly analyzing conversion metrics like click-through rates and conversion rates to identify opportunities for refinement. 
You can trust our team to prioritize transactional content that leads to more sales when you choose our SEO content writing service.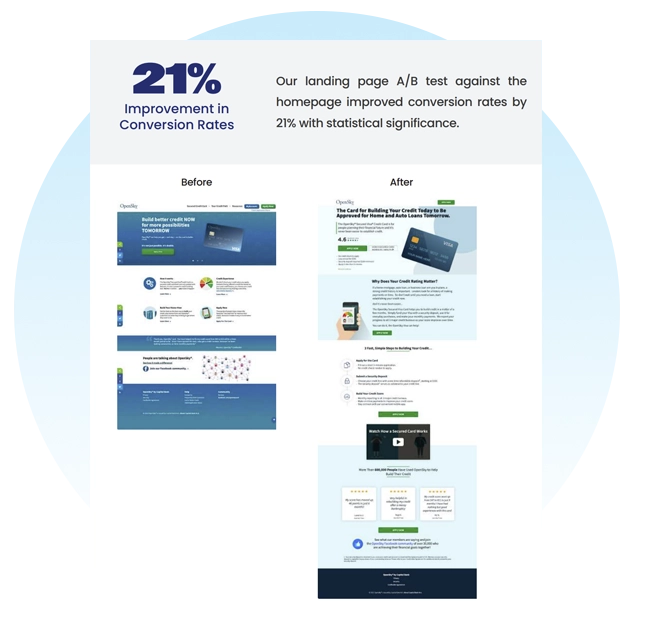 Discover the best ways to improve your SEO and get better organic results.
SEO Strategy
Conversion rate optimization
Niches and competitive positioning
Content pillars and hubs
On-Page SEO Audit
Meta title tags and descriptions
Duplicate and thin content
Content removal, expansion, and creation
Internal linking
SEO Reporting
Off-Page SEO Audit
Backlink anchor text
Link-building strategies
Linkable asset creation
PR team SEO training
Broken and lost backlink recovery
Technical SEO Audit
.htaccess file
Robots.txt
Sitemap
HTTP headers
404 error pages
Page speed
At Upgrow, our approach to SEO audit combines in-depth SEO experience, comprehensive checklists, and industry-lead SEO tools. We then combine CRO and performance marketing strategies for a complete organic growth plan.

Our team researches your website, solutions, competitors, and industry to find your biggest opportunities as well as any hindering issues.

Strategic Planning, Projections, and Prioritzation
We review the biggest issues and develop detailed, customized strategies to quickly and efficiently resolve them.  This includes technical SEO development, content writing, linkbuilding strategy, and keyword research.  We also plan CRO and UX tests at this time.

Presentation and Collaboration
After approximately 3 weeks, we'll have a robust SEO sprint plan to review for your input and collaboration.  This is typically a 40-50 slide presentation and a detailed SEO workbook structure by weekly priorities.
Implementation or Hand Off
After the SEO strategy is developed, it's time to execute it.  This can be seamlessly done by our SEO Specialists, developers, link builders, and copywriters – or can be transitioned to your team to carry out.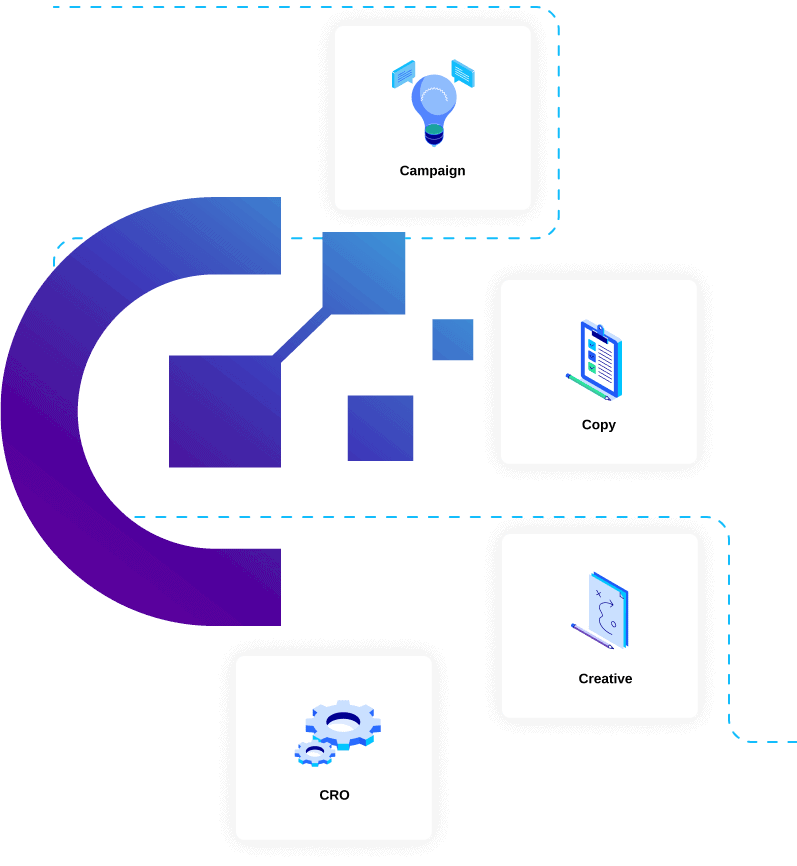 100+ Clients Have Seen Results
with Upgrow Digital Marketing
Most brands build great products only to fail in reaching their ideal customers. Upgrow uses
full-stack marketing
to generate consistent, qualified visitors who buy.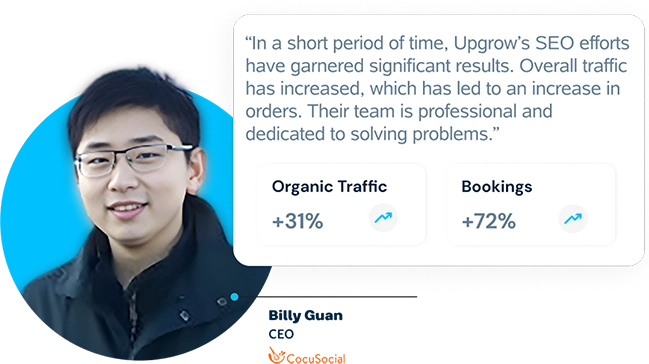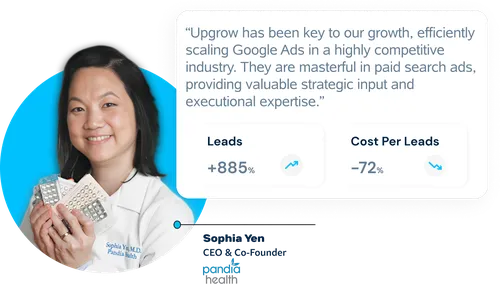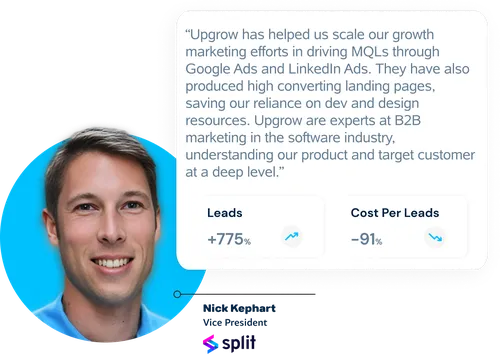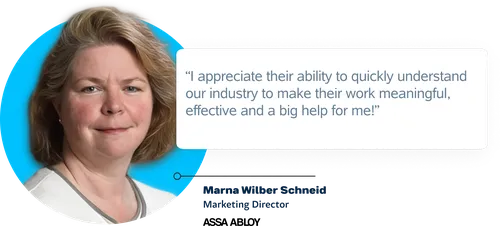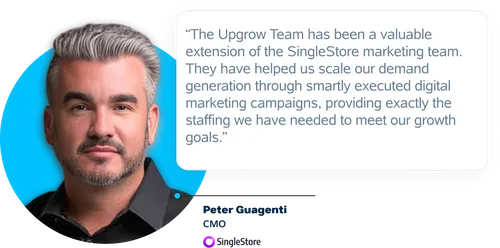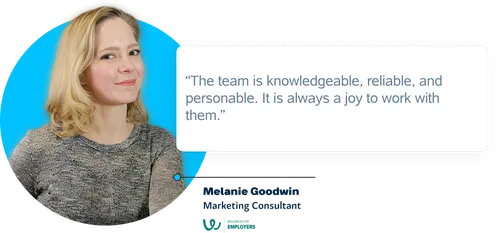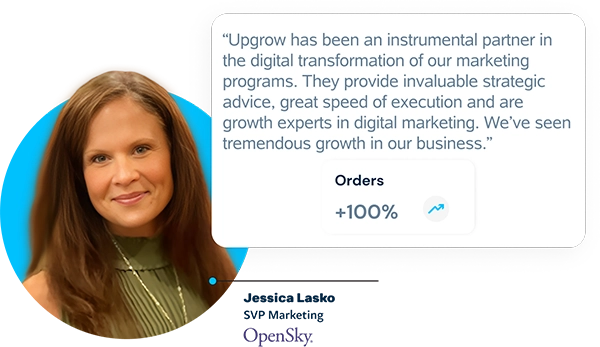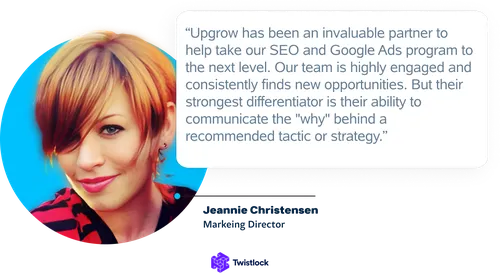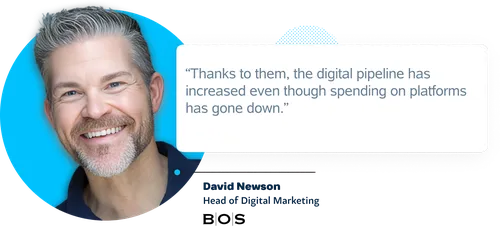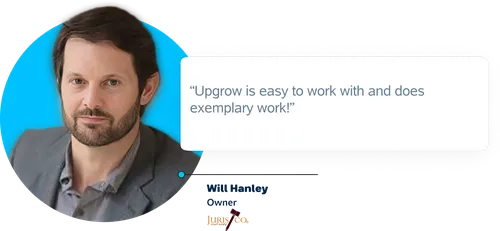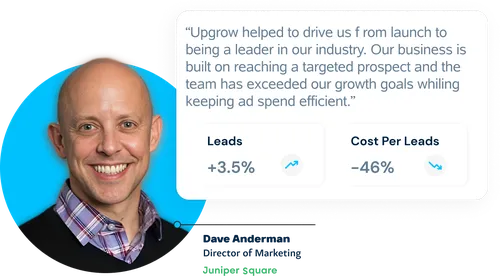 SEO Content Writing Services FAQs
What are SEO audit services?
SEO audit services involve a detailed analysis of a website to assess its visibility in search engines and identify areas for optimization. This process examines various aspects, including on-page factors (like content quality and keyword usage), off-page factors (such as backlinks), and technical aspects (like website speed and mobile-friendliness). The goal is to pinpoint strengths, weaknesses, and opportunities, helping businesses develop a strategic plan to improve their search engine rankings and online performance.
Why is a technical SEO audit essential?
A technical SEO audit focuses on the non-content elements of your site. It checks for issues that may prevent search engine crawlers, like search engine spiders, from efficiently indexing your content. This includes looking at website speed, mobile-friendliness, and XML sitemaps.
How does an SEO site audit differ from an on-page SEO audit?
While an SEO site audit provides a holistic view of your website's SEO strengths and weaknesses, an on-page SEO audit specifically assesses factors on your website that can be optimized for search engines. This includes keyword rankings, meta descriptions, and internal links.
How is SEO auditing different from SEO strategies?
SEO auditing is the process of examining the current state of your SEO (search engine optimization), while SEO strategies involve planning and implementing practices to improve your search engine performance and organic traffic. Professional SEO audit services are an important part of a good existing SEO strategy.
Why is Google Analytics important in an SEO audit process?
Google Analytics provides valuable data about your website's organic search positions and traffic. By incorporating this data into your SEO audit, you can gain insights into user behavior and optimize for better results.
What SEO tools are used in Upgrow's audit?
How often should I conduct an SEO audit?
Regular SEO audit services are crucial for maintaining and improving your search results. Conducting an audit at least once a year or whenever there's a significant change to your website or SEO strategy is recommended. SEO audits ensure search engines continue to find and rank your website well.
What's the difference between organic search and paid search?
Organic search results are earned through effective SEO practices, while paid search results are advertisements. SEO audit services, like those offered by Upgrow, focus on improving your website's organic search results.
How do off-page SEO and on-page SEO contribute to an SEO audit?
Off-page SEO focuses on external ranking factors like backlinks and online reputation, while on-page SEO emphasizes optimizing individual pages for search engines. During an SEO audit, Upgrow assesses both to ensure a website's ability to rank effectively on search engine results pages. Our expertise in SEO services ensures a holistic evaluation, taking into account both internal and external elements that influence search engine optimization audits.
Why is Upgrow's approach to SEO audits more strategic than others?
From our very first conversation, Upgrow operates as a strategic partner. We don't just identify issues; we offer insightful recommendations and continue to pinpoint growth opportunities throughout our engagement. This proactive approach, combined with our expertise in lead generation and tech industry marketing, sets our SEO audits apart from the competition.