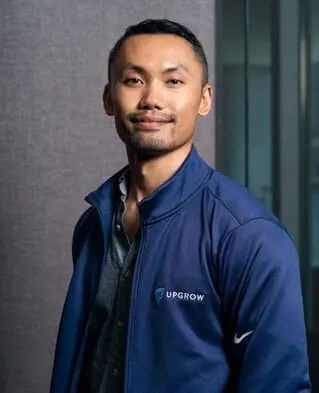 Baldwin Diep is a dynamic Senior SEO Specialist with a diverse background and a strong track record in driving digital success. H started his career as a Marketing Lead in a photography company before transitioning into the field of SEO and completing a Digital Marketing Program with General Assembly. Baldwin has since showcased his expertise by spearheading impactful campaigns for investment and SaaS B2B accounts, as well as companies in the database industry. Notably, his strategic SEO efforts led to an impressive increase of 1,000 ranking keywords over a year-long campaign.
Professional Highlights:
Strong command of SEO strategies and best practices
Proven experience in optimizing websites and boosting search rankings
Expertise in driving digital marketing success for diverse industries
Track record of spearheading successful campaigns for B2B accounts
Leverages skills in photography to bring a unique perspective to SEO strategies
Fun Fact: Baldwin is the proud owner of a pet bearded dragon named Drogo, adding a touch of reptilian charm to his life outside of work.