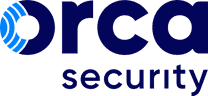 Full-Stack SEO Capabilities
Some websites need more backlinks, others on-page optimization and content creation, while others would benefits most from technical SEO. We have a complete understanding of SEO to develop your site's optimal strategy.
We also have the team, experience, checklist SOP's, and software to execution masterfully. Oh, and we can also tell you where other non-SEO channels could benefit growth (i.e. paid search or paid social) as well as website conversion rate optimization. Truly end-to-end lead generation.
Impact/Effort Based Optimization Prioritization
There are endless SEO activities to spend time and resources on. Developing a strategic roadmap of what to work on first for the fastest gains is crucial to create early SEO momentum. We identify then optimize for the low-hanging wins first, meaning our clients see increase traffic and conversions sooner.
We are obsessed with efficiency. That's why we leverage productivity-boosting tools for reporting, site crawls, content writing, link-building, and more. Our team are power users of SEMRush, Ahrefs, SurferSEO, Buzzstream, Screamingfrog, and Google Search Console.
Not Just Search Engine Optimization, A Complete Organic Growth System
SEO alone is not enough. A complete organic growth system delivers not only higher search rankings and website traffic but also more conversions and sales, providing the best ROI channel you'll ever invest in.
So while other SEO agencies only want to talk about keyword rankings, our system directly influences your bottom line. The key is our SEO agency growth orchestrator model, which puts one of our SEO experts as your point of contact to craft your SEO strategy, who SEO specialists for link building, SEO content services, project management, and technical optimization then support.
Then we have a conversion rate optimization expert and a direct response copywriter put the finishing touches on your website to turn organic traffic into more leads and sales.
SEO (Search Engine Optimization) can unlock massive, qualified organic site traffic. If your site isn't ranking for the keywords your dream customer is looking for then you're missing out on highly motivated web traffic.
The practice of SEO adds structure to your site allowing search bots to find, index and rank your site for the most important keywords. Through solid keyword research, valuable content creation and persistent link-building we can help you not only rank but get the engagement, traffic and sales you're looking for.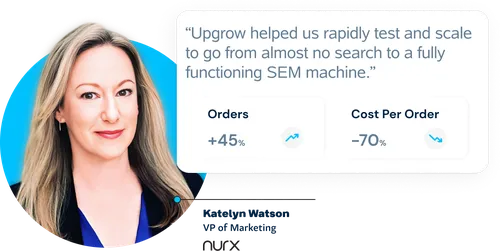 What is Search Engine Optimization (SEO)?
SEO is a digital marketing strategy focused on improving a website's visibility in search engine results. It involves optimizing a website's design, content, and performance to make it more appealing to search engines.
What services does your SEO agency provide?
Our SEO agency provides a range of services, including keyword research, technical SEO, on-page and off-page optimization, content creation and optimization, link building, local SEO, mobile SEO, SEO audit, competitor analysis, and SEO consulting. As one of the leading SEO companies, we provide all SEO services needed to get results from SEO strategy to SEO campaign building.
Why should I hire an SEO agency?
Hiring an SEO agency or SEO company can help improve your website's ranking on search engines, increase traffic, enhance user experience, and boost your business's online visibility and credibility. Our agency has a team of SEO experts with the skills and experience needed to deliver these results.
What industries does Upgrow have experience in?
We are not industry-exclusive but do have extensive experience specifically in B2B technology and
financial services
clients.
Are conversion rate optimization and web analytics tracking included?
Yes! These are included in the setup package so we truly give you everything you need to drive conversions with SEO and track it properly.
How long does it take to see results from SEO?
SEO is a long-term strategy, and it usually takes several months to start seeing results, depending on the competitiveness of your industry and the current state of your website. However, once the results start coming in, they tend to be sustained over a long period.
Who will be my agency contact at Upgrow?
Each of our clients is assigned a dedicated SEO manager who will be your main point of contact. Our PPC experts have 3+ years of experience are the same person optimizing your account. Your manager will be further supported by a Director and SEO Specialist.
Do you have any SEO case studies?
We sure do. Check out our SEO case studies page.  No other search engine optimization company even comes close to our results for online business.
How long are your management contracts?
6 months, or you can have a more flexible month-to-month agreement for an additional fee
Do you provide any content creation services?
Yes, content creation is a crucial part of our SEO services. Our content team creates high-quality, keyword-optimized content that attracts and engages your target audience while also improving your search engine rankings.
What is required of me as an Upgrow client?
Our client's involvement is crucial to our mutual success. That's why we complete a comprehensive questionnaire before you launch with us, have bi-weekly meetings, and communicate via email or a shared Slack channel.
Do you offer search engine optimization training for our team?
Yes, we offer SEO training as part of our services. We believe it's essential for your team to understand SEO basics so they can contribute to your overall digital marketing efforts.
Will you need access to our website?
Yes, to effectively implement SEO strategies, we'll need access to your website. This is to make necessary changes in content, meta tags, structure, and more, which are essential for search engine optimization.