YOUR BLUEPRINT TO A POWERFUL LEAD-GENERATING MACHINE!
These four pillars are key strategies and tactics to transform your marketing efforts into a lead-generating powerhouse. Discover the practical steps to power your lead generation engine and propel your business to unlimited growth!
BONUS! Signup now and get limited-time access to TechFlux, our complete customer acquisition training module for high-ROI and rapid sales growth.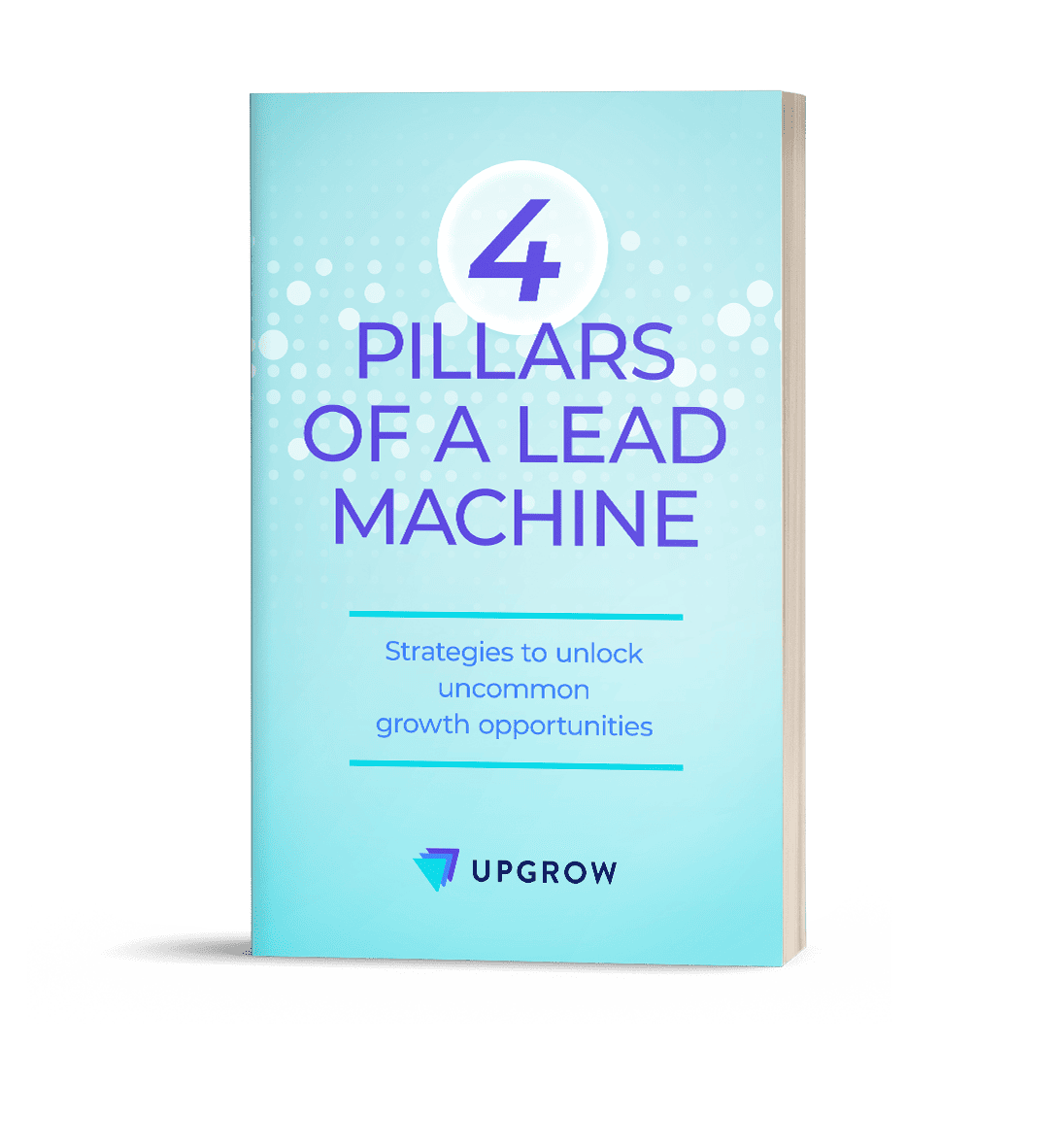 Here's what you'll learn…
Don't get sucked up with technicalities! Your audience is actual people, here's how to win them over 

How to optimize ROI through strategic budget allocation for increased efficiency and growth 

How to use segmentation to deliver laser-focused messages to your audience

Why you're still struggling with organizing your Google Ads and Linkedin Ads 

Practical solutions on how to put an end to the chaos in marketing execution 
Meet the Author
Ryder Meehan is Upgrow's Co-Founder and CEO, heading business development and account services. He has famously managed more than $1B in Google Ads spend in his career and been featured in press including Forbes, Business News Daily, and has contributed to college digital marketing course materials for SMU, the University of Oregon, and Texas Tech.  His resume prior to Upgrow includes leading digital marketing programs at Razorfish, Slighshot, Fossil, Samsung Mobile and Tatcha.