Hundreds of companies of all sizes, from startups to Fortune 500, partner with Upgrow for consistent, qualified customer acquisition.







Specialized in B2B Lead Generation
Most B2B agencies are the same: They use the same basic tactics for all of their clients.
Upgrow is different because we were founded strictly to help B2B companies convert leads. It's more than a specialty, it's our expertise.
Our marketing strategy focuses on details like expert audience targeting, cutting edge technology, and consistently refining our strategy to make incremental improvements.
Audience targeting is particularly important in the B2B space. Your Upgrow dedicated account manager will work with you to create the perfect audience for your brand and services.
Then we'll use our expertise and mastery of tech to refine our strategy and put you at the forefront of innovation. And more importantly, bring you the highest-qualified B2B leads.
Lastly, we'll be in consistent communication with you as we review analytics to track results.
So no, all B2B digital agencies aren't the same. Let us prove it with our 60-day guarantee.
Reach More Qualified Customers with Hyper-Targeted Marketing and AI
Slash spend by cutting out wasted impressions and clicks. Start by building personas of your best customers, which we'll then segment into high-targeted campaigns with relevant ads and offers. Next, we'll use tools like ClickGuard to block bot and competitor traffic to instantly reduce unwanted clicks and spend by 20% in some cases.
AI is also changing the game, so any marketers not using it will quickly get left behind.  We've integrated AI tools and workflows into all aspects of our process from content drafting, personalization, targeting, and technical issue resolution.  Allowing us to move faster and get more done!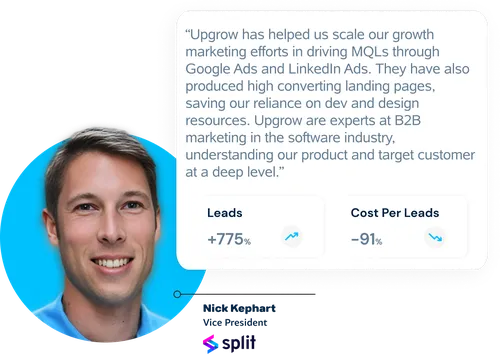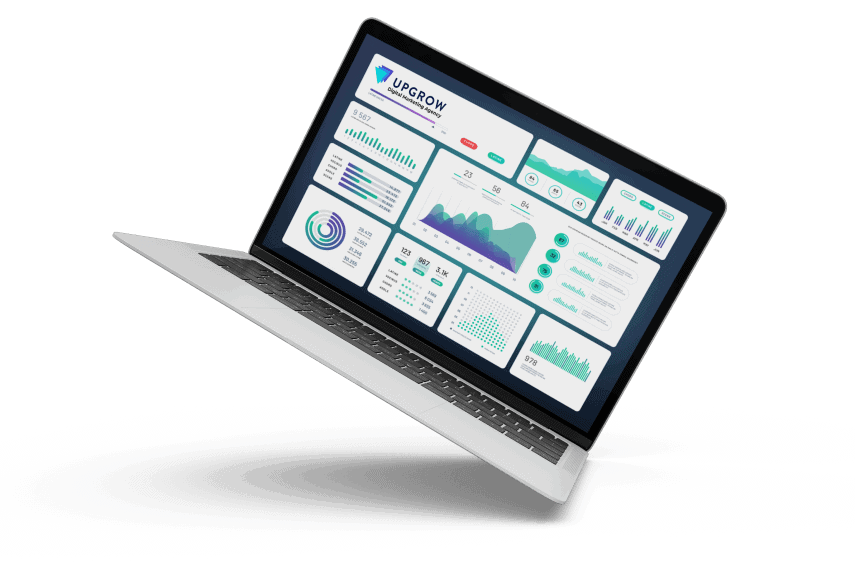 B2B Lead Gen Results So Good, They're Guaranteed
If you don't see results in the first 60 days, cancel for a refund of your monthly management costs!
An Award-Winning Customer Acquisition Agency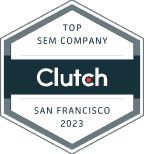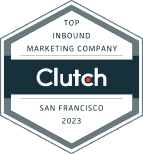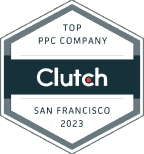 B2B Marketing Case Study:
"Upgrow has helped us build up and scale our digital program into a lead generation machine, driving tremendous growth to our sales pipeline. They have been an awesome strategic partner for our global digital strategy and I cannot highly recommend them enough!"
– Maggie Williams Dryden, Senior Director Global Digital Marketing
E2open is a leading provider of cloud-based, on-demand supply chain software for some of the world's largest companies.
Our comprehensive B2B digital services are designed to drive qualified leads and provide a full pipeline:
High-converting landing pages
Optimized sales funnels
Robust analytics
A/B testing
Powering Tech Sales for Ready-to-Scale Brands
of Top Google Advertisers
Our B2B Marketing Services Process


Strategy Development and Planning
We start by understanding your business, target audience, and goals. We also conduct research to identify the most effective digital channels and tactics to reach your highly-qualified leads. This will include a mix of paid advertising, content marketing, social media, email campaigns, and landing page optimization. Then we define key performance indicators (KPIs) to measure the success of the campaigns.

Campaign Creation and Optimization
Our experts tailor campaigns around your brand that's relevant to your target audience's needs and pain points. This content includes everything from landing pages, paid media, social media ads, SEO, sales funnel optimization, lead generation forms, and more.

Lead Nurturing and Conversion
As leads are generated through the content and campaigns, Upgrow implements lead nurturing strategies. This involves sending personalized follow-up emails, offering additional valuable content, and guiding leads through the sales funnel. Marketing automation tools help us segment leads and deliver relevant content based on their interactions.
Our digital marketing specialists closely monitor lead engagement and adjust strategies as needed to optimize conversion rates. Throughout the process, we analyze data and metrics to measure the effectiveness of the campaigns. We'll make data-driven decisions with our marketing strategy, fine-tuning strategies to improve results and achieve the goal of lead generation and customer acquisition for your company.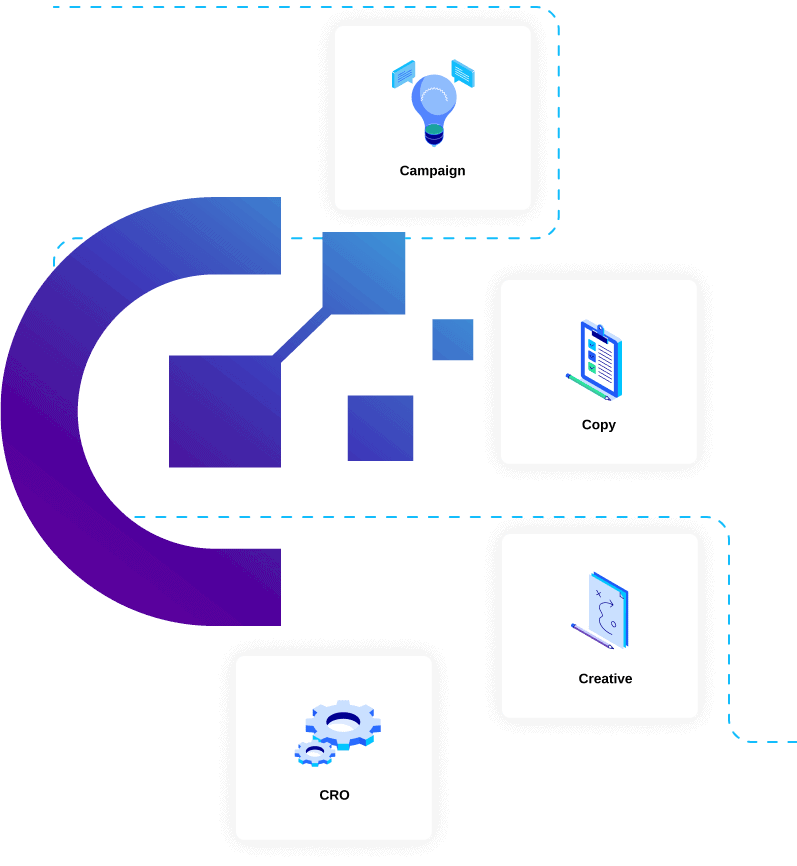 100+ Clients Have Seen Results
with Upgrow Digital Marketing
Most brands build great products only to fail in reaching their ideal customers. Upgrow uses
full-stack marketing to generate consistent, qualified visitors who buy.
Upgrow provides us support on all sides for SEO; listing out technical changes that need to be made, helping us with content improvement suggestions and keywords, and reporting back on the impact the work has made. They are incredibly proactive!

Etel Sverdlov
Prisma Developer Relations
Upgrow has been an awesome partner in helping Alooma drive MQL growth through Google Ads, leading up to our acquisition by Google. It's been awesome working with the Upgrow team. They're very smart, highly responsive and deliver results!

Michael Price
Digital Marketing Manager Alooma
The Upgrow team has been a valuable extension of the SingleStore marketing team. They have helped us scale our demand generation through smartly executed digital marketing campaigns, providing exactly the staffing we have needed to meet our growth goals.

Peter Guagenti
CMO SingleStore
Upgrow has been a invaluable partner to help take our SEO and Google Ads program to the next level. Our account team is responsive, highly engaged, strategic and consistently finds new opportunities. But their strongest differentiator is their ability to communicate the "why" behind a recommended tactic or strategy.
Jeannie Christensen
Marketing Director, Twistlock
Upgrow helped us rapidly test and scale within our search program, driving us to go from almost no search to a fully functioning SEM machine.

Katelyn Watson
VP of Marketing, Nurx
Ready to Take Your Results
to the Next Level?
What is a B2B agency?
A B2B agency is a specialized company that provides services to other businesses rather than directly to individual consumers. B2B agencies offer a range of professional services and solutions that are designed to help businesses achieve their specific goals and objectives.
They're experts in understanding the unique challenges and needs that businesses face when dealing with other businesses. They provide services such as marketing, advertising, consulting, design, technology solutions, and more, all tailored to help B2B companies grow, improve their operations, and connect effectively with their target audience.
For instance, if you're a B2B business owner looking to expand your client base, a B2B agency might assist you with strategies to generate more leads, create compelling marketing campaigns, optimize your online presence, and provide insights into industry trends and best practices.
A B2B agency serves as a partner that understands the intricacies of B2B interactions and works collaboratively with your business to drive growth, enhance efficiency, and achieve your business objectives in the context of the business-to-business marketplace. Upgrow is an example of a B2B agency.
What does a B2B agency do?
A B2B (Business-to-Business) agency offers a wide range of services and solutions specifically tailored to assist other businesses in achieving their goals and objectives. Here are some common functions and services that a B2B agency might have in its marketing strategy:
Marketing and Advertising: They create and execute comprehensive marketing and advertising strategies to help businesses reach their target audience, enhance brand visibility, and generate leads. This includes digital marketing, content creation, social media management, and campaign planning.
Lead Generation: Agencies also focus on identifying and attracting potential customers for their clients. They develop strategies that involve capturing leads through various channels, nurturing those leads, and converting them into qualified prospects.
Market Research and Analysis: They conduct thorough market research to provide insights into industry trends, competitive landscape, customer behaviors, and emerging opportunities. This information helps businesses make informed decisions and stay ahead of the curve.
Consulting and Strategy: Many agencies offer consulting services to help businesses identify challenges and opportunities. They work collaboratively to develop effective strategies that align with the business's objectives, whether it's entering new markets, launching new products, or improving operational efficiency.
Design and Branding: B2B agencies provide creative services such as logo design, branding, website development, and graphic design. They ensure that a business's visual identity resonates with its target audience and effectively communicates its value proposition.
Technology Solutions: Select agencies offer technology-related solutions such as website development, app creation, and software integration to streamline processes, enhance customer experiences, and improve business operations.
Content Creation: B2B agencies generate compelling content, including blog posts, whitepapers, case studies, and videos, that educates and engages the target audience. This content builds trust, establishes authority, and supports lead generation efforts.
Sales Enablement: They develop tools and resources that equip sales teams to effectively engage with prospects and close deals. This might include sales collateral, presentations, training, and CRM integration.
Overall, a B2B agency plays a pivotal role in helping businesses navigate the complexities of the B2B landscape by providing specialized expertise, strategies, and services that drive growth, improve efficiency, and enhance overall business success.
How do you choose a B2B marketing agency?
When it comes to choosing a B2B marketing agency, you need to be strategic and discerning. After all, the agency you select will play a critical role in driving your business growth and achieving your goals. Here are some key factors to consider when making your decision:
Expertise and Industry Knowledge: Look for an agency that has a deep understanding of your industry and the specific challenges faced by B2B companies. They should be well-versed in industry trends, customer behavior, and competitor analysis. This expertise will enable them to create targeted strategies that resonate with your target audience and deliver meaningful results.
Track Record and Results: A credible B2B marketing agency will have a proven track record of success. Look for case studies, client testimonials, and results-driven metrics that demonstrate their ability to deliver tangible outcomes. Don't be afraid to ask for references or to dig deeper into specific success stories related to businesses similar to yours.
Data and Analytics: In today's digital landscape, data is king. A reputable B2B marketing agency should have a strong focus on data and analytics. They should be able to collect, analyze, and derive actionable insights from your marketing campaigns, allowing for continuous optimization and improved ROI. Ask about their data-driven approach and the tools they use to measure and track success.
Comprehensive Services: Consider your specific marketing needs and ensure the agency offers a comprehensive suite of services that align with your objectives. B2B marketing encompasses various channels, including email marketing, content marketing, social media, paid advertising, and more. Look for an agency that can handle all aspects of your marketing strategy under one roof, providing a cohesive and integrated approach.
Communication and Collaboration: A strong working relationship with your marketing agency is essential for success. Look for an agency that values collaboration and open communication. They should listen to your goals, understand your company's unique strengths and challenges, and develop campaigns that align with your brand's voice and vision. Regular reporting and transparent updates should also be part of their service offering.
Budget and Cost: While cost shouldn't be the sole determining factor, it is important to consider your budget when choosing a B2B marketing agency. Ensure that the agency's pricing structure aligns with your financial capabilities and that the expected return on investment justifies the investment.

However, keep in mind that the cheapest option may not always deliver the best results. Focus on finding an agency that offers value for money and a solid return on your marketing investment.
By taking these factors into account, you'll be well-positioned to choose a B2B marketing agency that aligns with your business objectives and can drive your growth in a data-driven, results-oriented manner. Remember, selecting the right agency is an investment in your success, so choose wisely and partner with a team that shares your drive and ambition for achieving tangible results through a marketing strategy.
How do marketing agencies do B2B?
Marketing agencies approach B2B (business-to-business) marketing in a strategic and targeted manner, with the goal of reaching key decision-makers within businesses to generate leads and ultimately, sales.
When developing a B2B marketing strategy, agencies often focus on identifying the unique pain points and challenges faced by businesses in a specific industry or niche, and then craft messaging and content that speaks directly to those challenges.
This approach requires a deep understanding of the target audience, and may involve conducting research, developing buyer personas, and leveraging data to inform decisions. Some common tactics used by marketing agencies in B2B marketing include email campaigns, social media advertising, content marketing, and account-based marketing.
Overall, marketing agencies working in B2B must be highly strategic, data-driven, and focused on delivering measurable results for their clients.
How do I hire a B2B marketing agency?
To hire a B2B marketing agency, follow these steps:
Identify your specific marketing needs and goals:

Before seeking out an agency, clearly define your marketing objectives and the services you require. This will help you find an agency that specializes in your specific needs.

Research and shortlist potential agencies:

Search online directories, ask for recommendations, and review case studies and client testimonials to create a list of potential B2B marketing agencies. Evaluate their expertise, industry knowledge, and track record to ensure they align with your business goals.

Review their services and capabilities: Evaluate the range of services offered by each agency. Consider their expertise in areas such as content marketing, lead generation, social media, account-based marketing, and more, to ensure they can meet your specific needs.
Consider their industry experience: Look for agencies that have experience working in your industry or a similar one. Familiarity with your industry will allow them to better understand your target audience, competition, and unique challenges.
Assess their data-driven approach: Inquire about the agency's use of data and analytics in their marketing strategies. They should have the tools and expertise to collect and interpret data to refine campaigns and drive results. This will ensure the effectiveness and ROI of their marketing efforts.
Request case studies and references:Ask the shortlisted agencies for case studies that demonstrate their ability to deliver results. Contact their clients for references and gain insights into their experience working with the agency.
Conduct interviews: Schedule interviews with the potential agencies to discuss your marketing goals, strategy, and expectations. Evaluate their communication style, level of understanding, and proactive approach to collaborating with clients.
Evaluate their communication and reporting: A good agency should provide regular updates, transparent reporting, and clear communication channels. Ensure they are responsive and proactive in addressing your queries and concerns throughout the working relationship.
Consider the budget and contract terms: Discuss pricing and payment structures with the agencies that meet your criteria. Consider the agency's cost in relation to the value they can provide. Review the contract terms and ensure they align with your expectations and goals.
By following these steps, you can select a B2B marketing agency that has the necessary expertise, experience, and capabilities to help you achieve your marketing goals and drive business growth.
How do I find a great B2B creative agency?
Finding a great B2B creative agency is crucial for your business's success. With Upgrow's data-driven approach and growth-focused strategies, we can guide you on the path to finding the perfect agency. Our expertise in digital marketing and our commitment to tangible results make us the ideal partner to help you achieve your goals.
First and foremost, data and analytics play a critical role in finding a great B2B creative agency. Look for an agency that emphasizes the importance of data-driven decision making. They should have a strong track record of using data to inform their creative strategies and ensure optimal results.
When searching for a B2B creative agency, it's important to consider their expertise in your industry. Look for agencies that have experience working with businesses similar to yours. They should have a deep understanding of the challenges and opportunities specific to your industry, ensuring that their strategies are tailored to your unique needs.
Additionally, a great B2B creative agency should have a comprehensive suite of digital marketing services. They should be proficient in various channels such as social media, content marketing, email campaigns, and website design. This versatility allows them to create a holistic marketing strategy that drives results and helps you scale your online presence.
Industry-specific terminology and buzzwords are key indicators of an agency's knowledge and understanding of the digital marketing landscape. When evaluating potential agencies, pay attention to their use of industry jargon and their ability to explain complex concepts in a clear and concise manner. This demonstrates their expertise and makes it easier for you to understand and make informed decisions.
Lastly, an optimistic and confident tone is vital when choosing a B2B creative agency. They should exude a sense of determination and enthusiasm for helping you achieve your goals. Look for agencies that are results-oriented and have a proven track record of delivering tangible outcomes for their clients.
In conclusion, finding a great B2B creative agency involves considering their data-driven approach, industry expertise, comprehensive service offerings, use of industry-specific terminology, and an optimistic and confident demeanor. Upgrow's commitment to delivering measurable results and our deep understanding of the digital marketing landscape make us the ideal partner to help you find a great B2B creative agency. We're here to help you scale your online presence, drive sales, and achieve your business goals.
Do B2B marketing agencies handle social media marketing?
Yes, B2B digital agencies typically handle social media marketing. Social media marketing has become an essential component of B2B marketing strategies, as it allows businesses to connect with their target audience, build brand awareness, and generate leads.
B2B digital agencies understand the importance of social media in reaching and engaging B2B audiences. They have experience in developing effective social media strategies and executing campaigns across various platforms, such as LinkedIn, Facebook, Twitter, and Instagram, TikTok and more.
These agencies employ a range of tactics in their social media marketing approach, including content creation and curation, community management, paid advertising, and analytics. They can help businesses identify the right social media channels to target their specific B2B audience and create engaging content that aligns with their brand and objectives.