Access performance data in a single interface updated in real-time. No more waiting on weekly reports, stitching data together in Excel, or incomplete datasets. We compile multiple data sources in a customizable Google Data Studio or Google Sheets report using Super Metrics integrations.
Even the best data and most comprehensive reporting are useless without insights and actions. Our team of marketing analysts reviews performance to identify trends and areas for optimization to create a strategic roadmap.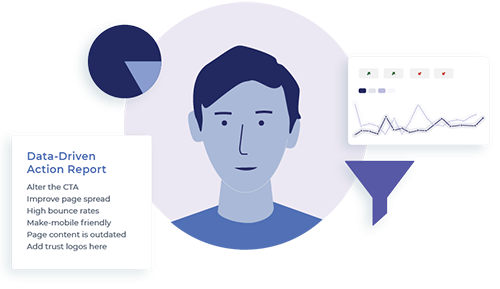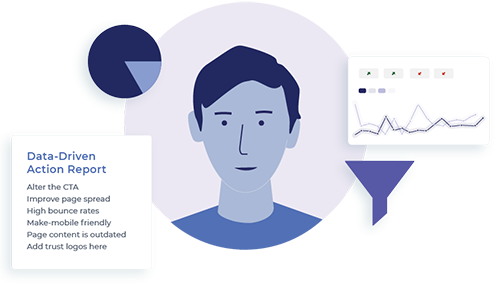 Complex B2B and enterprise marketers know the sale doesn't happen on with a single click. That's why we utilize lead quality reporting from Hubspot, Marketo, or Salesforce to connect quality leads back to their original marketing traffic sources. We help to solve attribution while also setting up complex retargeting and re-engagement marketing to meet users where they're at in the funnel.