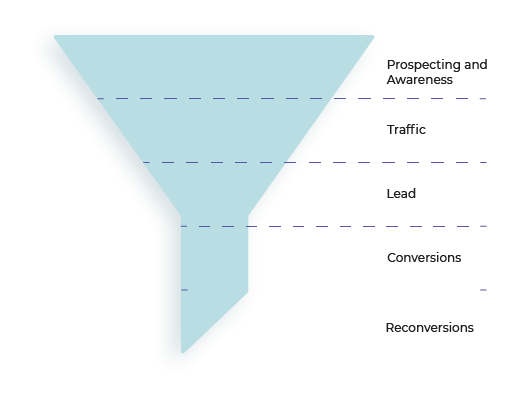 Full-Funnel Programmatic Ad Campaigns
Reach, nurture, and convert new prospects from the first time they see your ad to the day they buy. Upgrow can help you to create a sophisticated and highly targeted programmatic display advertising plan to serve the right ad and offer to the right audience – without wasting budget or time.
A Better Programmatic Tech Stack
There are 100's of programmatic advertising companies out there. But after over a decade in the digital advertising industry, we've landed on Choozle for competitive pricing, superior website placement quality (ditch the game app and online casino placements!), and hyper-targeted audience serving using interest and demographic data. Pairing this with CRM data B2B, creates a powerful, targeted vehicle for reaching qualified prospects.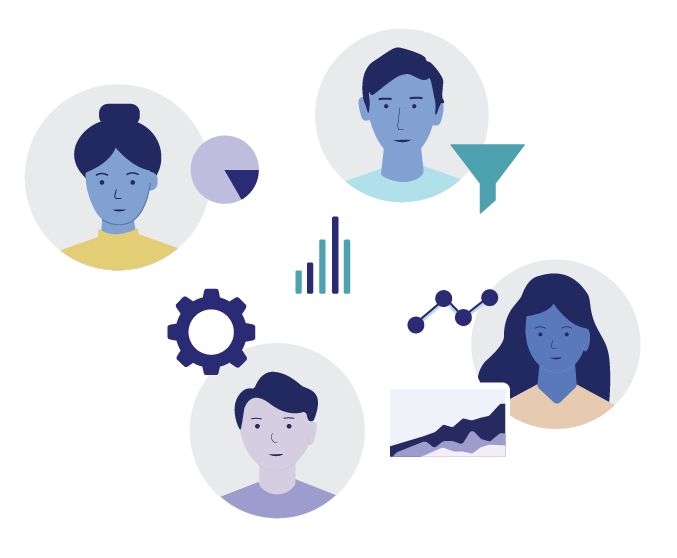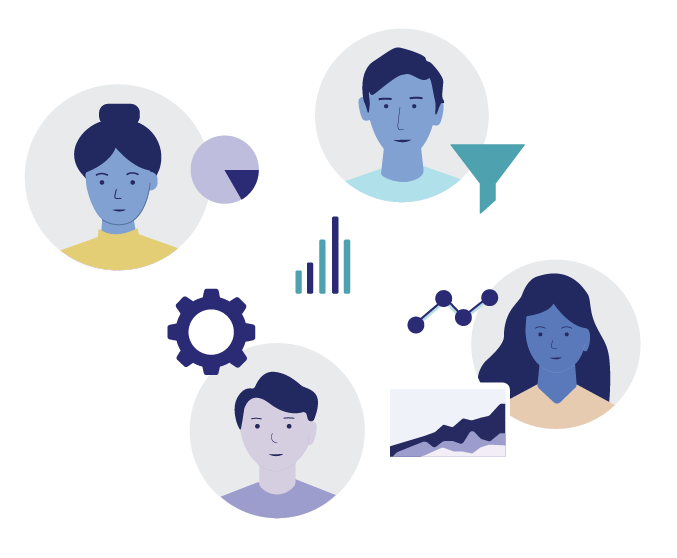 Beyond Programmatic Ad Campaign Management
Why stop at only running programmatic marketing? Upgrow offers in-house ad design, high-converting landing page copywriting and design services, and analytics setup with analysis. Truly everything you need to succeed with programmatic. And since programmatic isn't the only high-performing advertising channel, Upgrow isn't only a programmatic ad agency. We also offer SEO, paid search, social media ads, and content marketing.
Programmatic Advertising FAQs
What is programmatic advertising?
Programmatic ad technology and real-time bidding (RTB) are not new. In fact, they've been around for more than a decade.
Programmatic advertising refers to buying and selling display ad inventory in real-time, using auction-based software rather than manual negotiations. This gives advertisers the ability to pay to reach the target audience with impressions rather than a flat CPM of the website the user happens to be visiting.
The programmatic advertising software sends a bid for the ad view based on the value the advertiser has assigned to a variety of variables such as time of day, device, website, and audience details, among others. This increases both the efficiency of advertising and the accuracy of targeting. The marketing team or digital agency can further control the ad serving by excluding or specifically targeting certain websites or web topics.
For example; a business accounting software company runs ads on CNET.com it may reach some qualified software buyers, but it will reach many who are not.
Now instead of just buying display ads on CNET, the marketer buys ads programmatically targeting users interested in accounting software for their business or who behave like those users.
What makes programmatic advertising so effective?
Programmatic advertising gives marketers the ability to reach new prospects who match their customer profile based on their demographics, interest, cookie history, and other factors. This puts their brand, in the form of display ads, in front of relevant users at scale.
It's an ideal digital marketing channel for creating awareness and can enhance other direct response channels by doing so. By seeing your brand and solution in display ads, your target audience becomes more receptive to search ads, social media ads, cold sales outreach, and searches for your brand name.
Upgrow provides us support on all sides for SEO; listing out technical changes that need to be made, helping us with content improvement suggestions and keywords, and reporting back on the impact the work has made. They are incredibly proactive!
Etel Sverdlov, Prisma Developer Relations
Upgrow has been an awesome partner in helping Alooma drive MQL growth through Google Ads, leading up to our acquisition by Google. It's been awesome working with the Upgrow team. They're very smart, highly responsive and deliver results!
Michael Price, Digital Marketing Manager Alooma

The Upgrow team has been a valuable extension of the SingleStore marketing team. They have helped us scale our demand generation through smartly executed digital marketing campaigns, providing exactly the staffing we have needed to meet our growth goals.
Peter Guagenti, CMO SingleStore
Upgrow has been a invaluable partner to help take our SEO and Google Ads program to the next level. Our account team is responsive, highly engaged, strategic and consistently finds new opportunities. But their strongest differentiator is their ability to communicate the "why" behind a recommended tactic or strategy.
Jeannie Christensen - Marketing Director, Twistlock

Upgrow helped us rapidly test and scale within our search program, driving us to go from almost no search to a fully functioning SEM machine.
Katelyn Watson - VP of Marketing, Nurx
Apply the Same Growth Strategies
We've Used for Fast-Scaling Brands